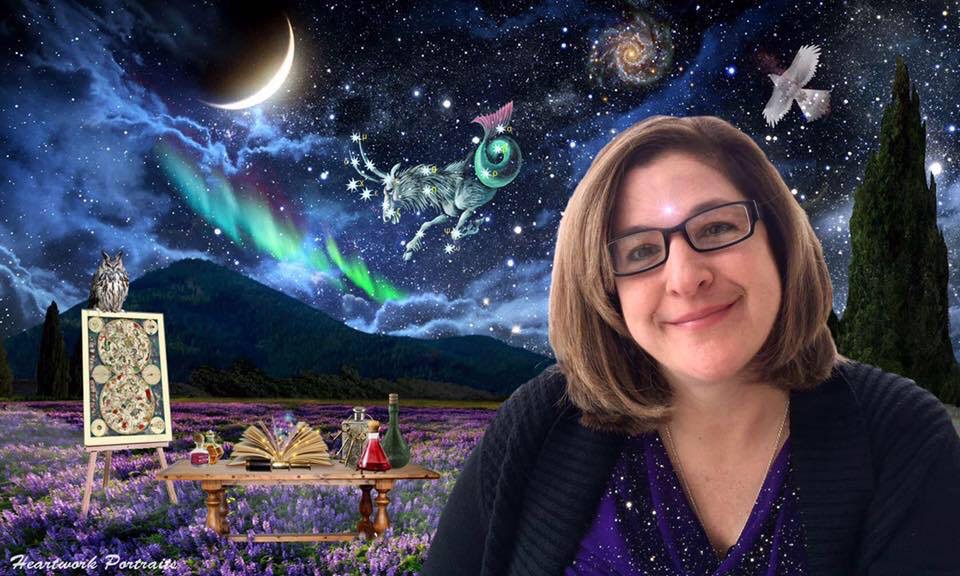 Please accept my warm welcome for visiting my website. Below is a listing of the services I provide:
• Akashic Record / Soul Empowerment Readings
• Classes, Lectures and Events
I bring a solid background of personal and professional experience and training to all of my client sessions. I have worked with clients of all ages and backgrounds and have been in professional practice since 1992. I have trained and have certifications in: Usui and other forms of Reiki, Magnified Healing, Evolutionary Astrology, Flower & Gem Elixirs, Angelic Healing Therapies, Intuitive Counseling and Akashic Record Consulting. I am the author of five books, all of which can be found at Amazon and Smashwords. My book "Cosmic Love: Keys for the Path of Light" is now available at Audible.
Irma's work is glorious! Her words….the way she verbalizes concepts is both simple and detailed at the same time. There is a heft, a weight to her readings combined with such permission and love. She provided guidance that resonated in my body with the 'thud' of truth. There was this feeling as though she was opening me like a unique story book, filled with special surprises. Powerful, transformative and expansive. She tailored her reading of my soul blueprint to my current and future path. Thank you, Irma! I will carry this special consultation with me as a touchstone of what is possible.
Client testimonial regarding her young son: "Since many months of struggle I witnessed a miracle today - Fabian was in positive communicative mode and he went to bed willingly and fell asleep within minutes peacefully! I am still speechless about the shift, but wanted to express my gratitude now quickly before I forget - I'm very grateful to you brilliant Soul, Source, and your Divine Spirit Teams. I am the lucky one.
I booked a healing session with Irma after experiencing chronic health problems over the past several years. As with any health journey, my work has been both physical and spiritual, and her expertise called to me. I was amazed that the information she shared with me was so relevant to my current experience. She received a message about my breath, and I was blown away when a lung issue I've been trying to heal improved markedly immediately after our session. I appreciate her grounded and honest nature, and truly appreciate her insights and support.
Ancestral Clearing & Energy Activations : If you have not already signed up for this- It is highly recommended! I had my first session with Irma today and it was exceptionally liberating! We did an ancestral clearing that left us both with tears of joy and healing. The team that came to assist gave palpable gifts and I received a new totem. It's okay to ask for help. We're doing such amazing work and some guidance (and answers) will expedite your trajectory and bring some peace to your heart.  
Irma Kaye has been a great inspiration and wise counsel for a number of years. I totally trust her advice and readings. She has a depth of knowledge of astrology, healing and crystals that few surpass. I highly recommend her to anyone exploring their path, and wishing to learn more about who they are. She is generous, compassionate and radiates Love in all she does and says.
I recently had the privilege of consulting Irma Kaye Sawyer for a health issue. She answered all of the pressing questions in my mind: Was I seeing the right physicians? Were the tests and procedures ordered for me appropriate? How worried should I be? She told me I was on the right track. She was spot on in every area in her analysis of my case. I highly recommend Ms. Sawyer especially to anyone who has health related questions that seem arcane and unanswerable. ~ Lawrence Hall
I have had my share of issues in my life that I have always consulted therapists for. It never really helped me to overcome any of it. It just seemed to temporarily mask the deeper issues. When I started working with Irma, I was able to heal and permanently change my mindset in many areas. I was able to heal the pain from the past and move on with my life. I can honestly say that for once in my life I am feeling like a complete person; secure, happy and ready to take what life gives me. I know I wouldn't be in this amazing place without her amazing guidance. She was so right on with what she had me focus on. It's truly changed my life! I am now living a more full and happy life. I don't fear the future. I know I am blessed in many ways and I now focus on the happiness still to come. Thank you so much Irma for helping me to transform my life in a positive way when I needed it the most.
I highly recommend Irma Kaye Sawyer for healing and intuitive counseling. She has been a great help to me when no one else was able to help. She has the highest integrity and at the same time, she has a light and joyful Spirit. She is down-to-earth, sincere, genuine, compassionate, grounded and very approachable. Please check out all her work and all her pages. I get so much value from all she shares. She is always right on target! Irma has been a great blessing in my Life.